Welcome to www.word-processingservice.com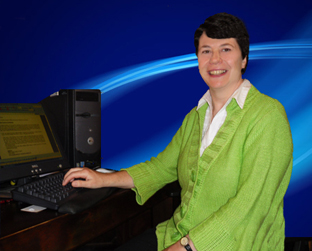 My name is Mary A. Moloney and it is my business to ensure that you get value for money when you come searching for a word-processing / typing / Basic Computer Training.
I have had a wide variety of experience in all types of office and administration work over the past fifteen years, working on a confidential basis for many companies, individuals and students.
I have built my reputation on offering a confidential service, keenly priced and a professional product guaranteed.
My customer base is you, anybody who has difficulty accessing a confidential, reliable and affordable word-processing, typing service whether you are in Limerick, Lichtenstein or Lithuania it makes no difference to me.
Professional Experience and Publications
I have worked as a researcher on Limerick's Live 95 FM flagship morning show Limerick Today.
I successfully completed a course in Journalism at High School International, Limerick, (graduating first in my class).
I have had many articles on local history published on The Limerick Chronicle, An Caisleán (local parish journal of Castleconnell Co. Limerick) as well as the Limerick website http://www.limerick.com.
I worked as a researcher and production assistant on the TG4 Irish language television series Féilte, as well as working as research assistant for a television documentary on Tom Kiely, the first Irishman to win an Olympic medal for Ireland.
I have been writing for the past ten years with a special interest in local and national Irish history
I am proficient in the following areas:
Excellent interpersonal and communication skills
Keyboard Skills
Microsoft Word
Excel
PowerPoint
Email and Internet